About Us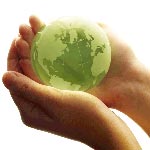 BatthSons Real Estate is a distinguished Real Estate Builders, Developer and also provides I.T. based Services to our esteemed clients in Jalandhar. With a vision of constructing houses for not only the creamy layer but for all segments, BatthSons Real Estate has also provided many I.T. based solutions to our business partners and developed various luxury and affordable homes. As a reputed Real Estate Builder, we offer a variety of Construction Services for different projects.
Our company deals in commercial, residential, industrial and agricultural properties. Apart from that we are renowned I.T. service providers in our city. We have the best and the most-experienced team in our profession in Jalandhar who get you the best deals. If you are seeking Luxury Homes Sale in Jalandhar, or any other real estate deals or I.T. based services, our Consultants would be obliged to serve you.
BatthSons Real Estate is a well-known Name in the Real Estate sector of Jalandhar. As a leading Real Estate Builder, Developer Agent and I.T. service provider in Jalandhar, our vision is to provide Luxury for lifetime by building affordable Homes not for the selected few but for all segments of society and affordable services in I.T. field. We have undertaken and successfully completed many Projects and also satisfied many of our business clients in I.T. sector. We have come a long way from our humble beginnings in 1987. We have grown as a company because of the grit & foresight of our founder- S.Harjit Singh Batth who worked beyond the call of duty to cherish his dream and vision of providing houses that would be a home to different sections of the society. He envisaged that Jalandhar would soon have a fully developed satellite town that would include all the colonies and would fulfill his dreams of 1987. This in a nutshell is also the history of BatthSons Group, which today has the proud distinction of being the leader in Real Estate trade and I.T. sector in Jalandhar. Navpreet Singh joined hands with his father S. Harjit Batth and launched a new Company-BatthSons. Having done a yeoman's service to the people of Jalandhar in the housing sector BatthSons Group today is all set to provide best - Residential facilities and I.T. Services to the people of Jalandhar. BatthSons Real Estate is a renowned name in the real estate and I.T. business. We are a real estate agent, I.T. service provider and a leading Builder and Constructor in Jalandhar. We provide the services of Property Buying, Selling and Renting, Real Estate Consultant, Builders and Developers, Construction and I.T. services. We are specialized in providing these services for Residential, Commercial, Industrial properties and I.T. sector. We also offer the services of Renovation/Re-modelling for Residential properties. BatthSons has been recognized as one of the earlier adopters of the mid-segment housing scenario. It has also been known as one of the developers to facilitate the retail and office spaces in popular areas of Jalandhar. BatthSons has been creating affordable lifestyles for its customers by offering opportunities to the lower, middle and upper class segments. We offer after sales services to our customers to create and maintain long term relationships with them. Your heart will be delighted to view a pocket filled with solitude, while never compromising on the goodness, comforts and luxury of the present day life. The BatthSons welcomes You for affordable Home in the northern region of Jalandhar. Take the gently meandering road into high-rises, pretty Homes and forget the world outside.